Alongside our advanced techniques, this offer places the performance above all. The tone changes on the court and the team will deliver a "must –see" performance!
With one, two or even three trampolines, you will witness the most complex and spectacular solo and group performances in the world of acrobatic basketball!
5 words :
Performance, efficiency, ambiance and timing respected!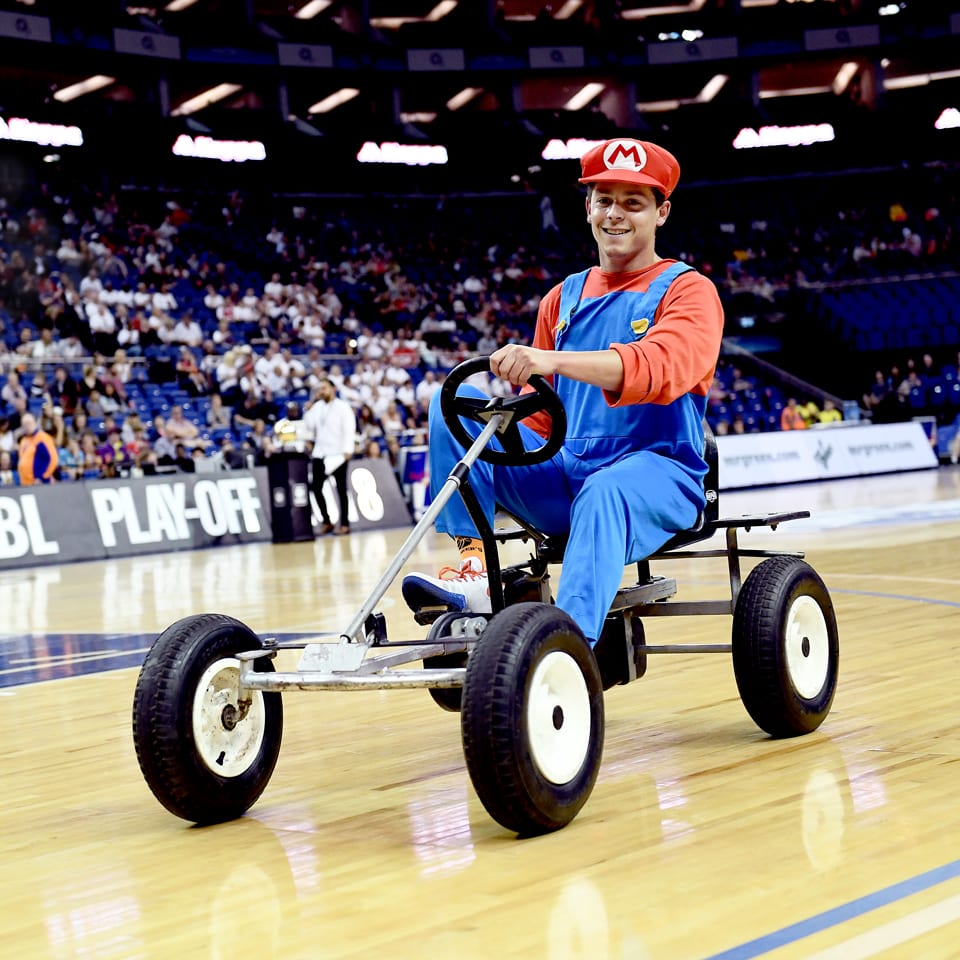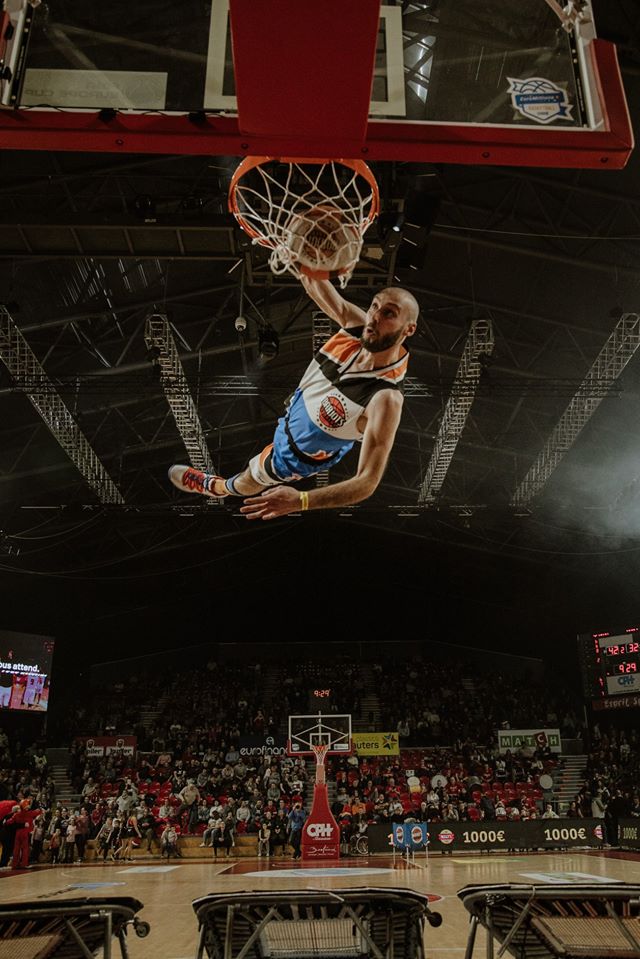 A three step show
Quarter time of 1mn30

Half time show of 7mn

Second quarter time or squad (tee shirt guns…)
Based on your needs and upon your request, we can modify our show for your convenience and add:
Two members of the "Fly Team" (for the squad)

The Show LED (at half-time, duration of 6mn 30, or at the end of the match, duration of 12 minutes)