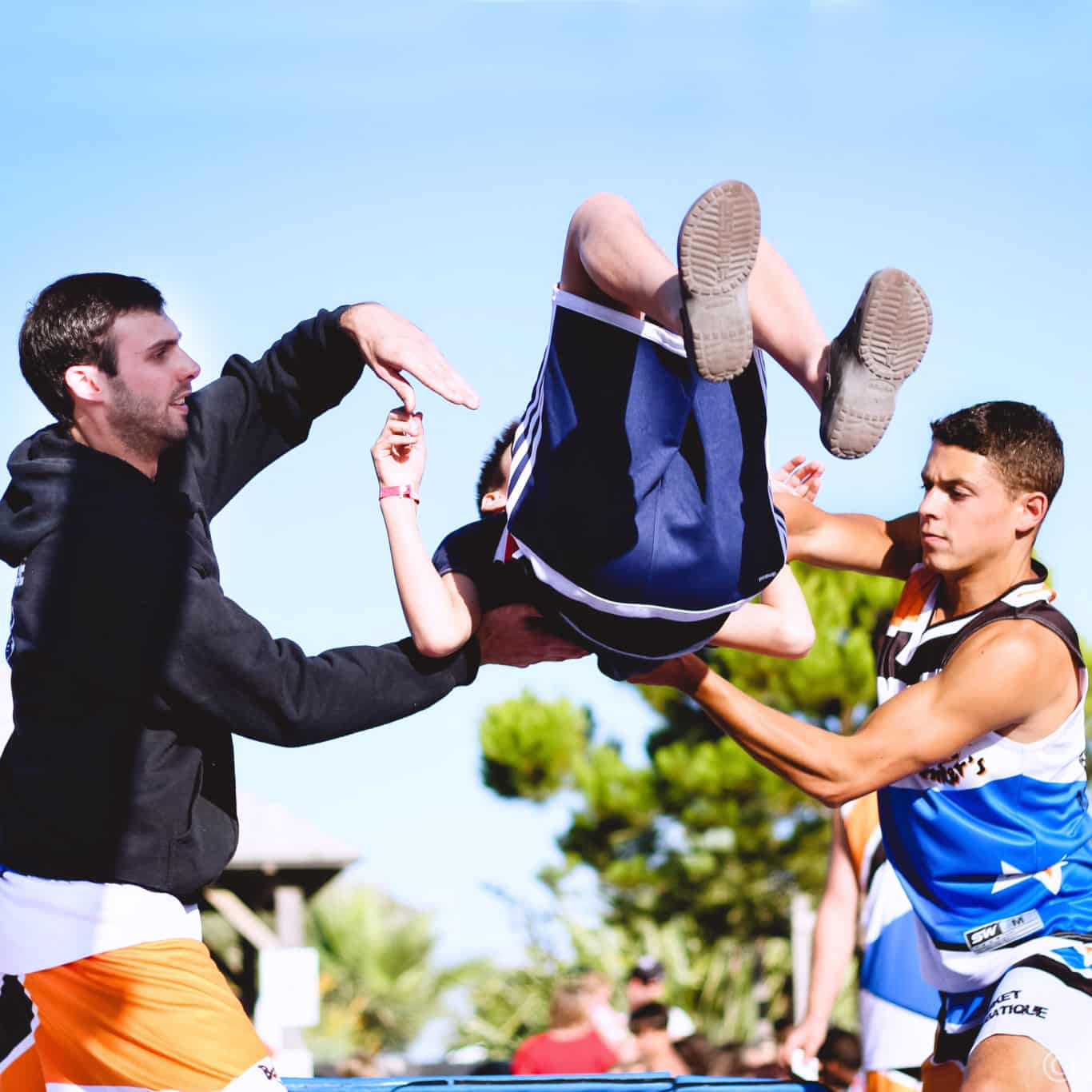 The Barjot Dunkers offer you an original interactive show to discover acrobatic basketball.
Sharing the passion for basketball and acrobatic talent is of great importance to the team. Several possibilities are available to you, short, average or tall…everyone can have a try under the supervision of professionals.
Proposed as a progressive interactive workshop, this activity is adapted by age group. With a bit of work, a successful dunk is possible for everyone!
This show is suitable for all ages :
3 – 7 years : from 1h to 2h initiation on small hoops (provided by us)
8 – 11 years old : from 2h to 3h initiation on a hoop if you have access to a basketball room
12 – 18 years : from 2h to 4h initiation on a larger hoop
On the program : Workshops, photos and demo with the jumpers!