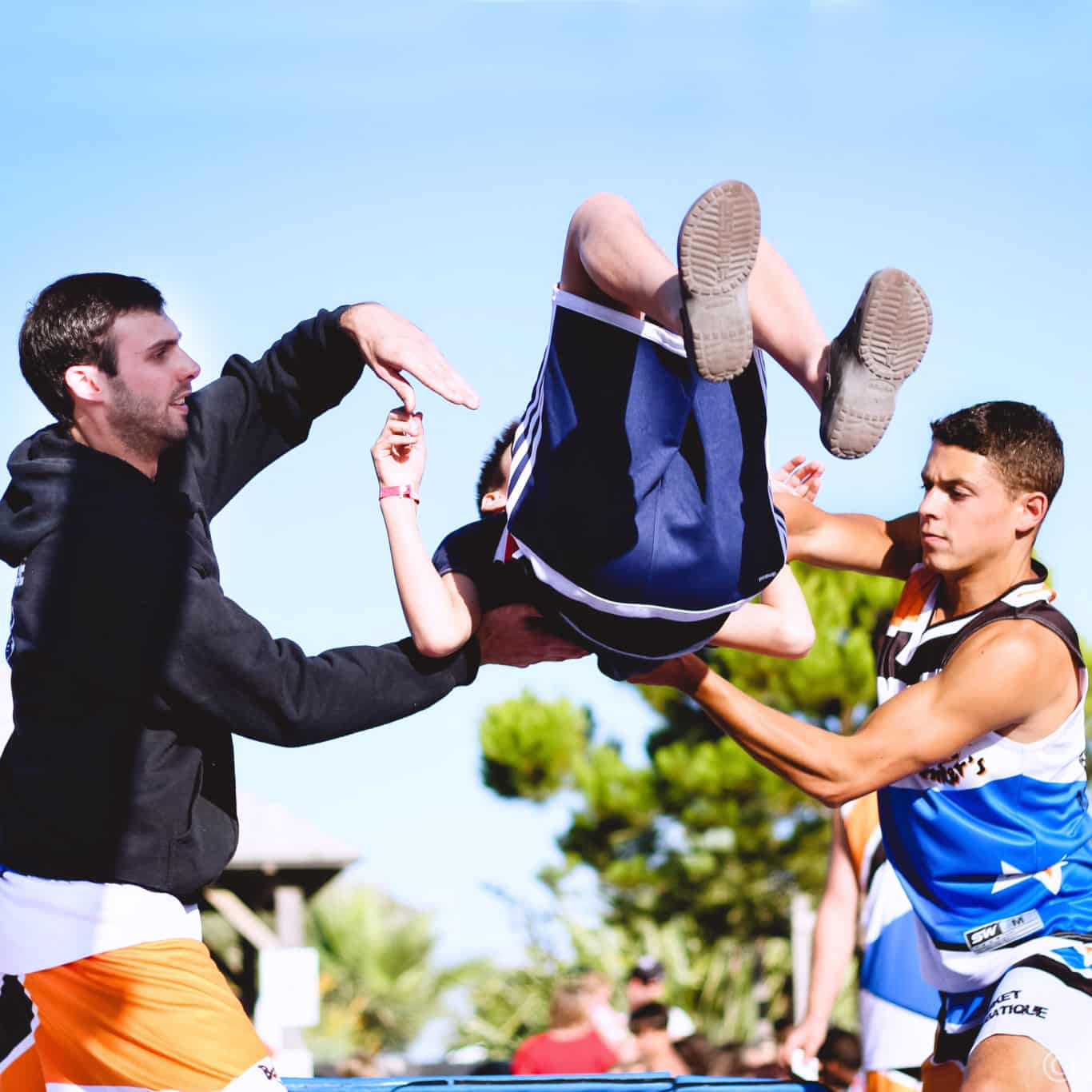 The Barjots Dunkers present an interactive show that unveils the world of acrobatic basketball.
The team highly values sharing the passion for basketball and showcasing their acrobatic talent. We offer various options tailored to different skill levels, whether you're a beginner or advanced player. Under the guidance of our professional team, everyone has the opportunity to give it a try.
Structured as a progressive and interactive workshop, this activity is designed to accommodate participants of all ages. With a little practice, everyone can achieve a successful dunk!
This show is suitable for all ages :
3 – 7 years : from 1 to 2 hours initiation on small hoops (provided by us)
8 – 11 years old : from 2 to 3 hours initiation on a hoop if you have access to a basketball court.
12 – 18 years : from 2 to 4 hours initiation on a larger hoop. Highlights include : Workshops, photos, and demo with the dunkers!